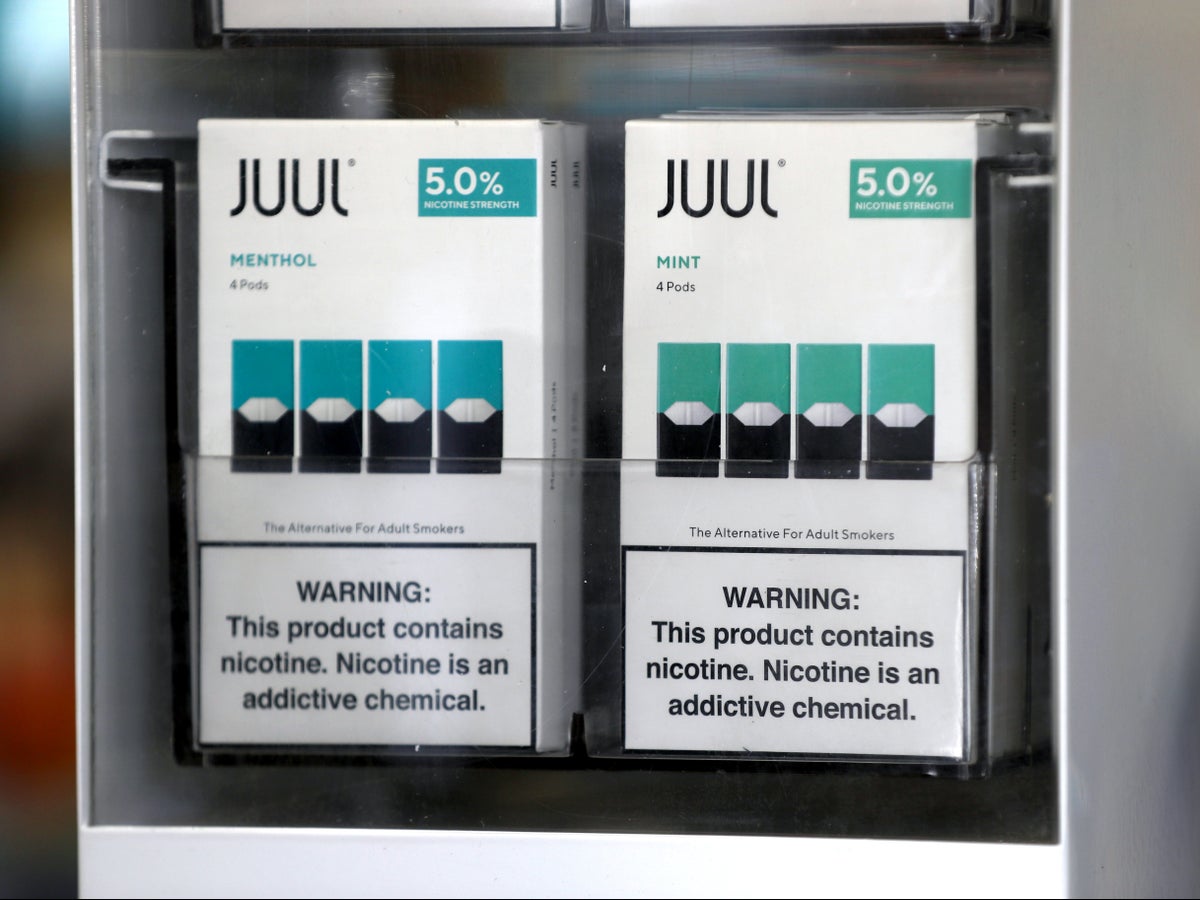 The Food and Drug Administration (FDA) is preparing to order Juul to remove its e-cigarettes from the market, according to a report.
The Wall Street Journal reported the FDA could reveal its decision as soon as Wednesday. The rejection would come following a review lasting two years of data presented by the company.
The vaping company has sought authorization for their tobacco- and menthol-flavoured e-cigarettes to remain on the US market.
The FDA first looked into Juul four years ago when its flavours and marketing strategy were blamed for a spike in vaping among underage individuals.
The company has since been trying to get back the trust of the authorities as well as the public. Juul restricted its marketing efforts and ceased the sale of sweet and fruit-flavoured e-cigarettes in 2019.
The company's sales have decreased significantly in the last few years.
The FDA has banned the selling of all e-cigarette cartridges with sweet and fruity flavours, while it has allowed Juul competitors Reynolds American and NJOY Holdings to keep selling its tobacco-flavoured products.
Observers of the industry expected that Juul would receive a similar judgement, The Wall Street Journal noted.
Juul could appeal the FDA's decision, challenge the agency's measure in court, or file a new and revised application to sell its products.
The Independent has reached out to Juul for comment.
More follows…

Kaynak : https://www.independent.co.uk/news/world/americas/fda-juul-e-cigarettes-b2106916.html