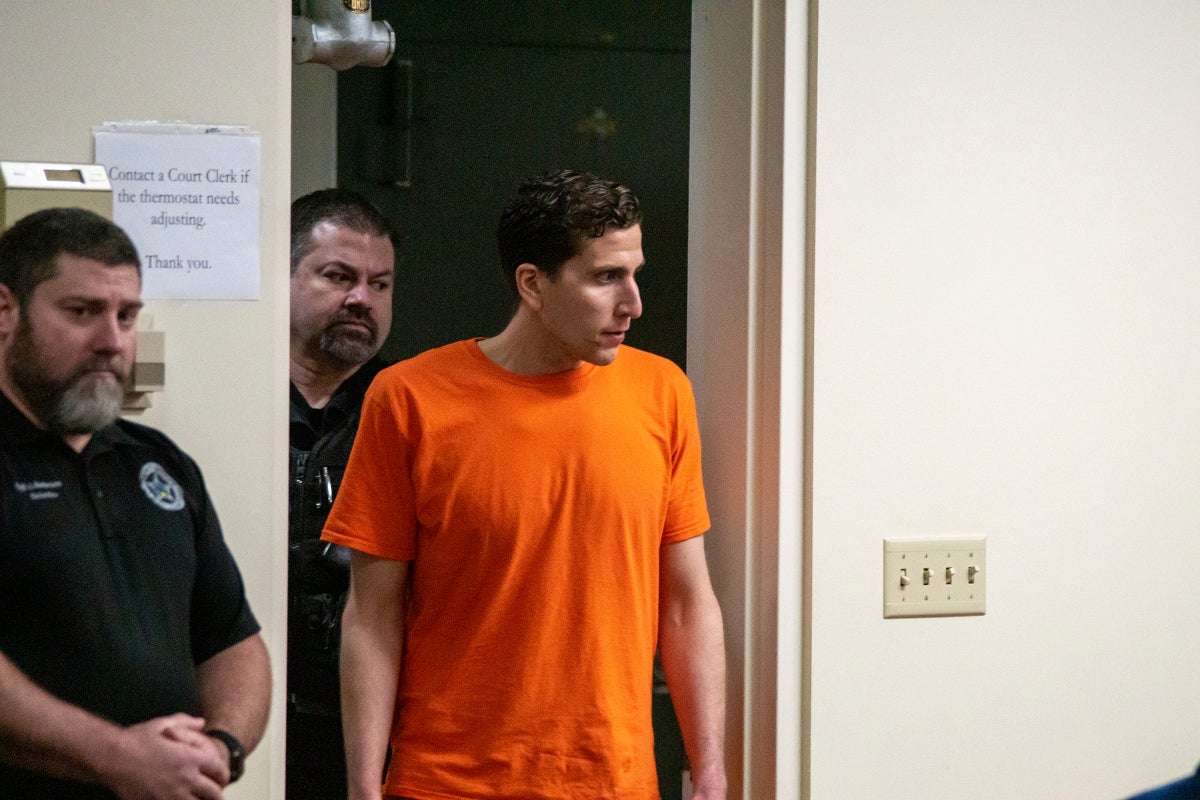 Bryan Kohberger appears in court in Idaho for the first time
Concerns about a possible conflict of interest have arisen in the Idaho murders case after it emerged that Bryan Kohberger's attorney previously represented a family member of slain student Xana Kernodle.
Court documents, filed on 5 January, show public defender Anne Taylor withdrew from representing Kernodle's mother. Ms Taylor is now representing Mr Kohberger as he faces the death penalty for the stabbing murders of Kernodle, her boyfriend Ethan Chapin, and two roommates Kaylee Goncalves and Madison Mogen in Moscow, Idaho.
It has also emerged that Mr Kohberger sent a gushing email to a local police chief months before he allegedly murdered the four students.
The 28-year-old PhD student applied for a research assistant position in public safety with the Pullman Police Department in Washington in early 2022 and was interviewed by Pullman Police Chief Gary Jenkins for the position.
After the 12 April meeting, Mr Kohberger sent an email to the police chief saying it was "a great pleasure to meet with you".
It is unclear if Mr Kohberger was offered the position, which was due to start in August.

Kaynak : https://www.independent.co.uk/news/world/americas/crime/idaho-murders-update-bryan-kohberger-public-defender-family-b2268657.html