Iran's president denied his country had sent drones to Russia for use in the war in Ukraine, even as the United States accuses Iran of not only providing the weapons but helping Russia build a plant to manufacture them.
"We are against the war in Ukraine," President Ebrahim Raisi said on Monday as he met with media executives on the sidelines of the world's premier global conference, the high-level leaders' meeting at the UN General Assembly.
The Iranian leader spoke just hours after five Americans who had been held in Iranian custody arrived in Qatar,
freed in a deal
that saw President Joe Biden agree to unlock nearly US$6 billion in frozen Iranian assets.
Known as a hardliner, Raisi seemingly sought to strike a diplomatic tone. He reiterated offers to mediate the Russia-Ukraine war despite being one of the Kremlin's strongest backers.
And he suggested that the just-concluded deal with the United States that led to the prisoner exchange and assets release could "help build trust" between the long-time foes.
Raisi acknowledged that Iran and Russia have long had strong ties, including defence cooperation. But he denied sending weapons to Moscow since the war began. "If they have a document that Iran gave weapons or drones to the Russians after the war," he said, then they should produce it.
How drone warfare has evolved in Ukraine
Iranian officials have made a series of contradictory comments about the drones. US and European officials say the sheer number of Iranian drones being used in the war in Ukraine shows that the flow of such weapons has not only continued but intensified after hostilities began.
Despite his remarks about trust, Raisi's tone toward the United States wasn't all conciliatory; he had harsh words at other moments.
Raisi said his country "sought good relations with all neighbouring countries" in the Middle East, including Saudi Arabia and the United Arab Emirates.
"We believe that if the Americans stop interfering in the countries of the Persian Gulf and other regions in the world, and mind their own business … the situation of the countries and their relations will improve," Raisi said.
The United Arab Emirates first sought to re-engage diplomatically with Tehran after attacks on ships off their coasts that were attributed to Iran.
Saudi Arabia, with Chinese mediation, reached a detente in March to re-establish diplomatic ties after years of tensions, including over the kingdom's war on Yemen, Riyadh's opposition to Syrian President Bashar al-Assad and fears over Iran's nuclear programme.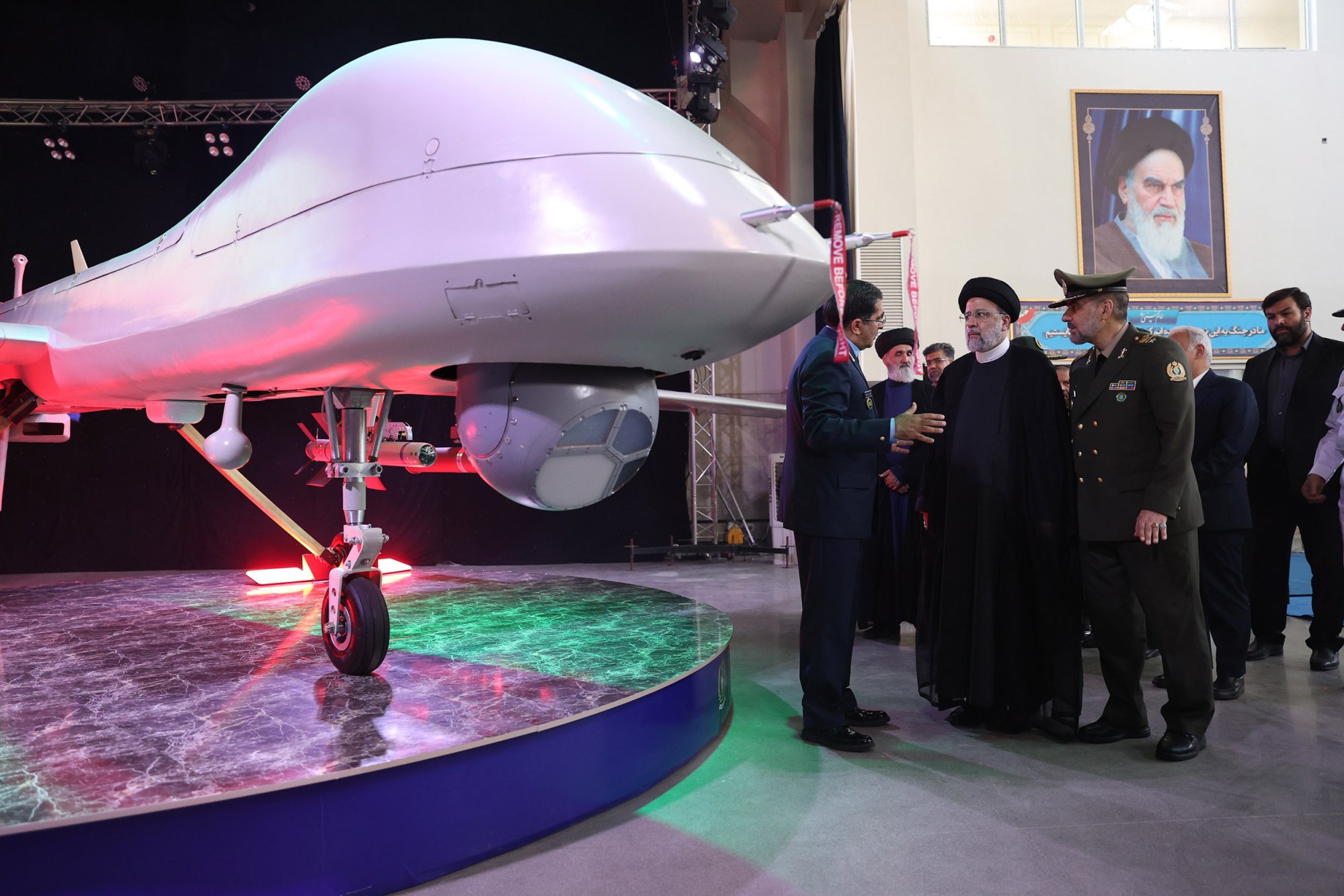 Raisi warned other countries in the region not to get too close with US ally Israel, saying: "The normalisation of relations with the Zionist regime does not create security".
As a prosecutor, Raisi took part in the 1988 mass executions that killed some 5,000 dissidents in Iran.
The Iranian leader was dismissive of Western criticism of his country's treatment of women, its nuclear programme and its crackdown on dissent, including over protests that began just over a year ago over the death in police custody last year of Mahsa Amini, a 22-year-old Kurdish-Iranian woman arrested for allegedly violating Iran's mandatory headscarf law.
US sanctions 5 China-based suppliers to Iranian firm selling drones to Russia
He compared the protests in Iran to labour strikes and demonstrations by ethnic minorities in the United States and western Europe.
He noted that many people are killed each year in the US at the hands of police, and criticised the media for not focusing on those deaths as much as the treatment of demonstrators in his country. The deaths of Americans at the hands of police are widely covered in US media.
Raisi has sought, without evidence, to portray the popular nationwide demonstrations in Iran as a Western plot.
"The issue(s) of women, hijab, human rights and the nuclear issue," he said, "are all pretexts by the Americans and Westerners to damage the Islamic republic as an independent country."

Kaynak : https://www.scmp.com/news/world/russia-central-asia/article/3235019/irans-president-denies-sending-drones-and-other-weapons-russia-decries-us-meddling?utm_source=rss_feed