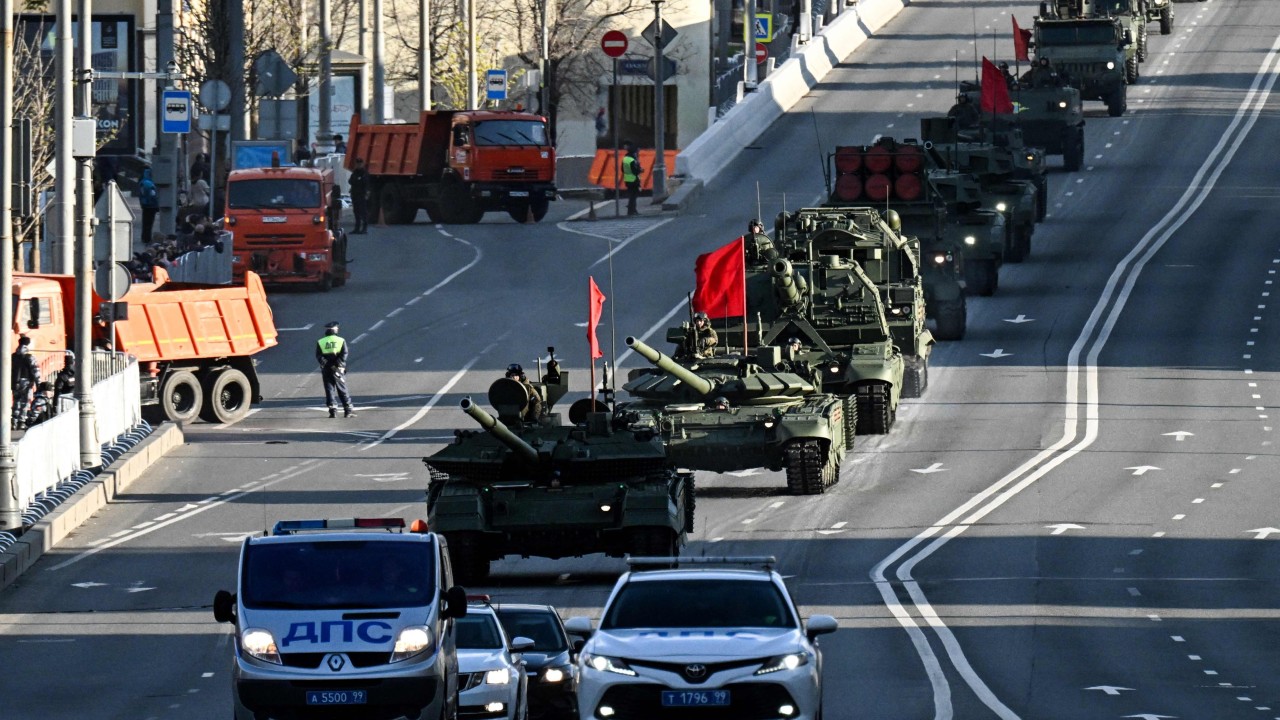 Russia faced yet another military setback this week, as reports said that one of the country's most advanced tanks in service, the T-90M, was destroyed just days after it was deployed to Ukraine.
Ukrainian journalist Andriy Tsaplienko first posted a picture of the charred vehicle on Wednesday from the Kharkiv region, which he said was recently liberated by Ukrainian forces.
Tsaplienko shared a photo of himself standing in front of the ruined tank, jokingly telling his followers that the destroyed vehicle is "hot, it's smokin' hot".
The journalist said Russian troops on Wednesday attempted to reclaim the territory but failed to make headway. Tsaplienko reported that the scraps of Russia's destroyed tank will be displayed in an upcoming May 9 parade commemorating the end of World War II.
The Ministry of Defence of Ukraine confirmed the T-90's destruction in a Thursday statement, saying the battle vehicle nicknamed the "Breakthrough" had arrived in Ukraine just one week before its demise.



Kaynak : https://www.scmp.com/news/world/russia-central-asia/article/3176695/russias-most-advanced-tank-obliterated-ukraine-days?utm_source=rss_feed